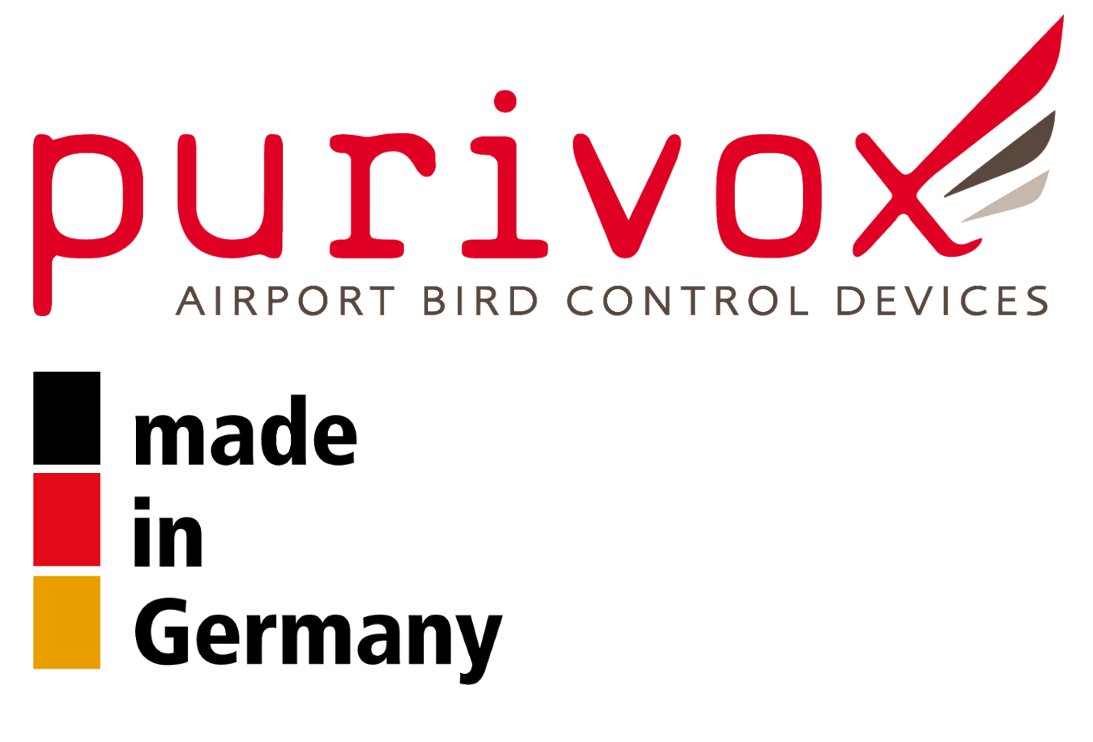 Purivox, bird control at your airport



The risk of collision between a bird and an aircraft has been a problem since the beginning of aviation. Especially during takeoff and landing the probability is very high. To give airport management an effective and easy to use tool for bird control, Purivox has developed special radio remote controlled gas cannons for optimal bird control at airports.

Successful bird control for airports and airfields
For more than 60 years Purivox has dealt with the issue of bird control and for about 10 years, we have been offering special bird control devices for the use at airports to prevent bird strikes:
- gas cannons
- sonic bird scarer
We are a manufacturer of the bird control radio remote controlled gas cannons and carry a large assortment of various devices for bird control.
Therefore, we will certainly find the right solution for your situation!

Do not wait and contact us today!
Bird Control Gas Cannons
Radio remote controlled propane gas cannons for bird control at airports and airfields.
BirdGard Acoustic Bird Control
Acoustic bird control by fear and death cries from different birds and various other sounds.

Inter Airport Europe 2023
Munich / Germany 10th-13th October 2023
The Inter Airport Europe 2023 takes place from 10th to 13th October 2023 in Munich, Germany. The world's leading airport exhibition is renowned for covering the most comprehensive range of products and services for the entire airport.
More dates